FableFrog is a new audio-sharing platform that was created to help our world uncover untold stories told by ordinary people like you. You can both find new stories to listen to or share your own stories once you get comfortable.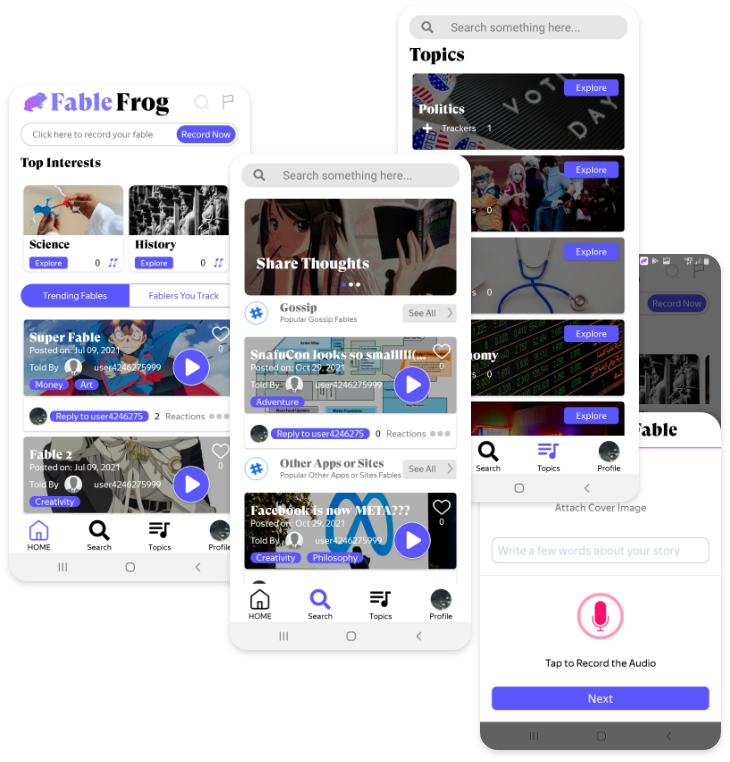 Listen to Fables of All Types
FableFrog is a platform that allows diverse content from all different sorts of topics. Some of those topics are listed below, you can join in and listen to any fables you like.
There are plenty more topics to choose from, click the button below to see more.